---
Bespoke French Courses for Adult Learners
Bonjour!
If you're looking to brush up your French skills in a class where building confidence and enjoying learning is as important as making progress then my classes will be perfect for you.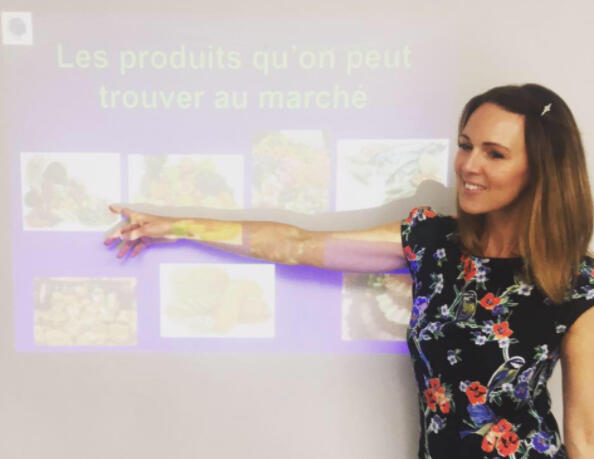 I know that learning in a supportive, friendly and positive environment where you feel comfortable to 'have a go' is absolutely crucial and I promise that all my classes will offer you this.
A bientôt!
Find out more about the classes, ranging from beginners to advanced level, here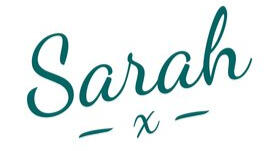 ---
About Sarah
I have always had an unexplained curiosity for languages from being very little. I was desperate to start French lessons at secondary school and from my first class, my love for French and France kept growing. I learned German and also a little bit of Russian but it was French that captured my heart. I feel so lucky to now be able to share my passion for this beautiful language on a daily basis and with so many people. Learning French has enriched my life and taught me so much in so many ways and I hope you will feel the same too when you join my classes.
To find out more about Sarah's background, click here
---
Classes
All the classes focus on helping you to develop your listening and speaking skills, whilst building your range of vocabulary and structures, to ensure you feel more confident engaging in conversation. Keeping class sizes small (between 6 and 12 learners) is very important for me so that you can feel as comfortable as possible and can quickly build a strong relationship with other learners in the class. No matter when you join us, you will always be very welcome.
If you see a lesson that interests you, please do not hesitate to contact me to find out what we are currently working on and to receive some sample materials so you can make sure it is the right class for you.
| Day | Time | Level | Location |
| --- | --- | --- | --- |
| Monday | 9.30am - 11am | Intermediate | Milnrow |
| Monday | 11am - 12.30pm | Pre-Intermediate | Milnrow |
| Monday | 1.15pm - 2.45pm | Elementary Plus | Newhey |
| Tuesday | 9.30am - 11am | Intermediate Plus | Newhey |
| Wednesday | 9.45am - 11am | Advanced | ZOOM |
| Wednesday | 6pm - 7.15pm | Pre-Intermediate | Uppermill |
| Wednesday | 7.30pm - 8.45pm | Beginners | Uppermill |
| Thursday | 9.30am - 11am | Advanced | Newhey |
| Thursday | 11.45am - 1.15pm | Intermediate | Greenfield |
| Thursday | 1.45pm - 3.15pm | Pre-Intermediate | Greenfield |
All the classes are delivered in blocks of 6 weeks. Lessons are 1.5 hours long and each block costs £60. When you join the class, you will receive a file for all the resources we use and an exercise book for your notes. You will also benefit from a discount on the lovely journal, 'Mon petit carnet de Francais', which I co-authored with a fellow teacher and good friend, Barbara. The journal is also available to buy for learners of French who are unable to join a class at the moment. Click here to find out more.
---
about sarah
After completing my BA Joint Honours in French & English Literature at The University of Leeds in 1998, I moved to Toulouse where I lived and worked for nearly 5 years. I worked for a language learning consultancy that took me all around France and gave me the privilege of working with some very senior business people. It was a bit nerve-racking at times but amazing! The pull of home eventually became too much and in 2003, I returned to Oldham to work for the borough's Secondary School Improvement Team. I missed using my French so much that in 2010, after the birth of my second son, I did my PGCE and was fortunate to teach A level French alongside my studies at the local sixth form college - where I had studied too! I loved my job here but in 2016, I decided to branch out on my own to try to gain a healthier work life balance and have since grown my little teaching business from one class of 8 adult learners to 10 classes of over 75 learners. I also offer some one-to-one tuition and our 'out of the classroom' activities play a huge part in our learning. Find out more about these here.
When I'm not teaching, reading about teaching or preparing resources for my classes, you are most likely to find me on the side-lines of football matches watching my sons, walking our gorgeous dog or enjoying a wine with my husband and our friends.
---
Events
Bringing learning to life and having the opportunities to practise your French in different situations, as well as learning more about France and the French way of life is so enriching. Over the years we have taken part in some lovely activities such as:
our annual French Wine & Cheese evening

our Christmas and summer meals

Walk & Talk events

Cookery events

Cinema trips

Theatre visits including seeing the fabulous Christine Bovill and "'Allo, 'Allo"
---
past events
---
Future Events
All upcoming events will be posted here!
---
Reviews
I've just started learning with Sarah and I can't recommend her enough. She creates a comfortable environment and makes learning enjoyable. I look forward to my classes.
Allison Jayne Sandiford
---
Oh we have just a wonderful time throughout our French classes. Sarah is not only an excellent teacher, I mean excellent, but has a wonderful sense of humour . We learn , laugh and learn some more . Sarah also arranges such special French outings like a cookery course or a visit to the Home Mcr to see a French film., Walk and Talk walks . We have met and made new friends too . Thank you Sarah a very special teacher 😘
Marie Kenny
---
I have been going to these classes since September 2018. I can honestly say it's a joy to be in one of Sarah's classes. I am an intermediate beginner which means I had school French which I failed the exam and some vocabulary I'd picked up online. Now I have some perfect, imperfect and simple future tenses and lots more vocab. I have even plucked up courage to speak a few sentences in conversation. The lessons are fun and Sarah engages with all her learners. She never picks on people unless she is confident they can answer the question. Each lesson is well prepped and she uses a variety of learning methods to appeal to different learning styles. Sarah has a number of classes from new learners to advanced conversations. Highly recommended.|
Heather Ward
---
---
Blog
Les bonnes résolutions
♫ You can also listen to an extended version of this blog post here ♫
I know that making New Year's resolutions is not always popular but I am quite a goal-oriented person so I do like to set myself targets and I always make a resolution. This year, I'm continuing last year's resolution – to read at least one book a month (just for pleasure not for work – and at least 3 of the books have to be in French). I know this doesn't sound like a particularly big or difficult challenge but I love reading and before making my resolution, I was only managing to read 3 pages a night before falling asleep (often with glasses on and book on head!).To achieve my goal, there were two main things that I had to do; create time and choose carefully. If you've set a goal to work more on your French at home then I think these are both really good starting points.Create TimeFor my book-a-month challenge the first thing I had to do was create time. Like many people, time is one thing that I haven't got a lot of so if I want to start something new, it usually has to replace something that I am currently doing. It often can feel that nothing is replaceable but actually, the quickest and easiest way for me to free up some time was to stop looking at my phone at bedtime (which was a very healthy move too!).If you have decided that you want to spend more time working on your French then you need to create time to do this. Planning when you will learn, will help you to create a routine which in turn, will really help ensure that you do it! This does not have to be hours and hours – little and often is a perfect approach. So, if you can only find 10 - 20 minutes once a day, every other day or just once a week, this is so positive and you will reap the benefits.Choose CarefullyWhen I set my target to read a book a month, I knew that I had to choose books that would quickly hook me in, that were easy to read (bigger font please!) and that I couldn't wait to read. Learning a language is so exciting as there are so many different aspects to focus on and so many different ways to learn, so choose carefully what you would like to work on at home and how you would like to learn. For example, you may like using a learning app to review vocabulary whilst you enjoy your morning coffee or you may prefer listening to French podcasts whilst you are in the car.If you prefer working in a more structured way, then try to be quite specific about what you would like to work as this will really help you to focus your energies, maximise the time you have and ensure that your learning doesn't become overwhelming. Improving general conversation is a very popular aim but there is a lot to unpack! If this is your goal, think about how you could break this down into more manageable chunks for the level that you are working at. I have included some ideas that may you help you to do this.The most important thing is that your learning shouldn't be a chore – it may not be easy but it should be an enjoyable challenge and something that you look forward to doing.And finally, accept any setbacks and don't beat yourself up about them. If you don't do any French for a couple of weeks then, don't abandon your goal. Just pick up where you left off when you can. We're all just trying to do our best and I'd like to finish with a quote from Don Miguel Ruiz's book The Four Agreements:Always do your best: Your best is going to change from moment to moment; it will be different when you are healthy as opposed to sick. Under any circumstance, simply do your best, and you will avoid self-judgement, self-abuse and regret.I really hope that this has been helpful.With my best wishes and thanks,Sarah xx
---
La conversation générale
To approach working on general conversation at home, you could start by looking at all of the different aspects that a general conversation may involve. Here are some ideas (but they are not exhaustive!):

You could start by choosing one of the themes – perhaps one you feel less comfortable with or one you know you will use the most – and focus initially on this. It may also help to think about who you may be chatting to; a friend, a neighbour, someone new, someone in passing. This will help you decide what you may like to say around the theme that you have chosen.
For example, you may choose to practise speaking to someone new about where they live. Think about all of the questions that you could ask them and then also think about all of the questions that they may ask you and prep some answers!
Or if you have a second home in France that you visit a few times a year, you may choose to practise speaking about an aspect of the news with your French neighbour. Think about how you could approach the subject to spark the conversation. Practise expressing your views and asking them about theirs. You could also practise expressions of agreement and disagreement too.
Or you may decide to practise asking someone that you know reasonably well about one of their hobbies. Again, think about questions that you could ask and perhaps be asked! Here is an example:

Whatever you choose, you may want to try to do it orally initially or you may prefer to write things down first. Either way, writing things down is a great way to consolidate your learning – and you can refer back to your notes at a later stage. Also, don't forget the benefits of speaking out loud. If you do write things down, take time to then read what you have written out loud.
And don't feel that this needs to be a huge task to complete all at once! You could choose one theme and decide that you will just aim to put together 2 questions / answers three times a week until you are happy with that theme and would like to move on to something different. Small steps!
Bon courage!
---
~~~ All previous blogs can be found here ~~~
---
Contact Me
If you have any questions then please contact me on 07919 072135 or using the form below
---
courses
Online courses
If you are looking to complement your existing French studies or dip your toe into learning French online for the first time, I am sure that you will love one of my online courses 🥰
The courses are all packed with a variety of listening and reading activities with opportunities for you to practise your own spoken French with structured reading out loud tasks 🥰
You can work through the courses as quickly or as slowly as you like to help you develop and consolidate your wonderful French skills🤗
🏋🏼 The French Workout! 🏋🏼
This course is offered at two different levels . Both levels include 8 different lessons and use a range of enjoyable, current and interesting scenarios to tackle some of those trickier aspects of French such as adjectives, possessive adjectives and pronouns, demonstrative adjectives and pronouns and negative structures as well as exploring the different tenses. The course is packed full of listening activities (recorded by me and my two lovely French friends 😊), opportunities to read out loud, explanations, oral and written drills and some short writing tasks.
All for just £50!
👩🏾 Les conversations entre amis 🧑🏻
This course is offered at two different levels each comprising 5 lessons:
Pre-Intermediate / Intermediate Level – This course helps to build a wide range of vocabulary and useful expressions using conversations between friends that have been recorded by me and my lovely French friend. It focuses on using a range of tenses, negative structures, relative pronouns and direct and indirect object pronouns.
Advanced Level – This course explores a vast range of vocabulary and expressions using conversations between friends that have been recorded by me and my lovely French friend. It focuses on more complex grammatical structures such the subjunctive, adverbial pronouns, direct and indirect object pronouns and conditional structures.
All for just £40!
---
Sign Up
For exercises, articles and blog posts to improve your French!