---
Bespoke French Courses for Adult Learners
Bonjour!
If you're looking to brush up your French skills in a class where building confidence and enjoying learning is as important as making progress then my classes will be perfect for you.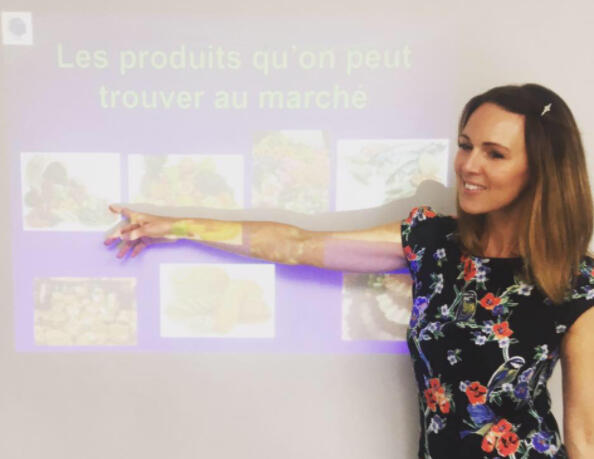 I know that learning in a supportive, friendly and positive environment where you feel comfortable to 'have a go' is absolutely crucial and I promise that all my classes will offer you this.
A bientôt!
Find out more about the classes, ranging from beginners to advanced level, here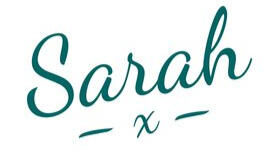 ---
About Sarah
I have always had an unexplained curiosity for languages from being very little. I was desperate to start French lessons at secondary school and from my first class, my love for French and France kept growing. I learned German and also a little bit of Russian but it was French that captured my heart. I feel so lucky to now be able to share my passion for this beautiful language on a daily basis and with so many people. Learning French has enriched my life and taught me so much in so many ways and I hope you will feel the same too when you join my classes.
To find out more about Sarah's background, click here
---
Classes
All the classes focus on helping you to develop your listening and speaking skills, whilst building your range of vocabulary and structures, to ensure you feel more confident engaging in conversation. Keeping class sizes small (between 6 and 12 learners) is very important for me so that you can feel as comfortable as possible and can quickly build a strong relationship with other learners in the class. No matter when you join us, you will always be very welcome.
If you see a lesson that interests you, please do not hesitate to contact me to find out what we are currently working on and to receive some sample materials so you can make sure it is the right class for you.
| Day | Time | Level | Location |
| --- | --- | --- | --- |
| Monday | 9.30am - 11am | Intermediate | Milnrow |
| Monday | 11am - 12.30pm | Pre-Intermediate | Milnrow |
| Monday | 1.15pm - 2.45pm | Elementary Plus | Newhey |
| Tuesday | 9.30am - 11am | Intermediate Plus | Newhey |
| Wednesday | 9.45am - 11am | Advanced | ZOOM |
| Wednesday | 6pm - 7.15pm | Pre-Intermediate | Uppermill |
| Wednesday | 7.30pm - 8.45pm | Beginners | Uppermill |
| Thursday | 9.30am - 11am | Advanced | Newhey |
| Thursday | 11.45am - 1.15pm | Intermediate | Greenfield |
| Thursday | 1.45pm - 3.15pm | Pre-Intermediate | Greenfield |
All the classes are delivered in blocks of 6 weeks. Lessons are 1.5 hours long and each block costs £60. When you join the class, you will receive a file for all the resources we use and an exercise book for your notes. You will also benefit from a discount on the lovely journal, 'Mon petit carnet de Francais', which I co-authored with a fellow teacher and good friend, Barbara. The journal is also available to buy for learners of French who are unable to join a class at the moment. Click here to find out more.
---
about sarah
After completing my BA Joint Honours in French & English Literature at The University of Leeds in 1998, I moved to Toulouse where I lived and worked for nearly 5 years. I worked for a language learning consultancy that took me all around France and gave me the privilege of working with some very senior business people. It was a bit nerve-racking at times but amazing! The pull of home eventually became too much and in 2003, I returned to Oldham to work for the borough's Secondary School Improvement Team. I missed using my French so much that in 2010, after the birth of my second son, I did my PGCE and was fortunate to teach A level French alongside my studies at the local sixth form college - where I had studied too! I loved my job here but in 2016, I decided to branch out on my own to try to gain a healthier work life balance and have since grown my little teaching business from one class of 8 adult learners to 10 classes of over 75 learners. I also offer some one-to-one tuition and our 'out of the classroom' activities play a huge part in our learning. Find out more about these here.
When I'm not teaching, reading about teaching or preparing resources for my classes, you are most likely to find me on the side-lines of football matches watching my sons, walking our gorgeous dog or enjoying a wine with my husband and our friends.
---
Events
Bringing learning to life and having the opportunities to practise your French in different situations, as well as learning more about France and the French way of life is so enriching. Over the years we have taken part in some lovely activities such as:
our annual French Wine & Cheese evening

our Christmas and summer meals

Walk & Talk events

Cookery events

Cinema trips

Theatre visits including seeing the fabulous Christine Bovill and "'Allo, 'Allo"
---
past events
---
Future Events
All upcoming events will be posted here!
---
Reviews
I've just started learning with Sarah and I can't recommend her enough. She creates a comfortable environment and makes learning enjoyable. I look forward to my classes.
Allison Jayne Sandiford
---
Oh we have just a wonderful time throughout our French classes. Sarah is not only an excellent teacher, I mean excellent, but has a wonderful sense of humour . We learn , laugh and learn some more . Sarah also arranges such special French outings like a cookery course or a visit to the Home Mcr to see a French film., Walk and Talk walks . We have met and made new friends too . Thank you Sarah a very special teacher 😘
Marie Kenny
---
I have been going to these classes since September 2018. I can honestly say it's a joy to be in one of Sarah's classes. I am an intermediate beginner which means I had school French which I failed the exam and some vocabulary I'd picked up online. Now I have some perfect, imperfect and simple future tenses and lots more vocab. I have even plucked up courage to speak a few sentences in conversation. The lessons are fun and Sarah engages with all her learners. She never picks on people unless she is confident they can answer the question. Each lesson is well prepped and she uses a variety of learning methods to appeal to different learning styles. Sarah has a number of classes from new learners to advanced conversations. Highly recommended.|
Heather Ward
---
---
Blog
Small Steps
♫ You can also listen to an extended version of this blog post here ♫
A couple of weeks ago, I spoke about how September and the start of the new school year can motivate us to set a new challenge and I shared with you my top 5 reasons for learning French (I had to be very disciplined to limit myself to just 5 as I could go on forever!).I so genuinely admire anyone who decides to take the plunge and join a French class or enrol onto an online course. Re-engaging in learning as an adult takes a lot of courage and it's amazing if you have made the decision to do this.I also always feel so privileged to welcome my existing learners back to class after the summer break. I know that some learners return feeling enthusiastic, motivated and raring to go whereas for some, the return isn't always as easy and they may have had a wobble for whatever reason.In today's blog, I just want to share a few little tips to try to reassure you and to help you feel as confident as you possibly can about re-starting your learning.
Try not to worry about making mistakes. I know that this is easier said than done but making mistakes whilst learning a language is inevitable so try to embrace this as part of the process and don't ever feel bad about it! We learn so, so much from our mistakes so try to see them as a positive thing.

Try not to put yourself under too much pressure. Learning a language takes time and patience and there is no quick-fix. Try to enjoy each small step; be kind to yourself and be patient with yourself.

Celebrate all your little wins – however small they may seem!

Try to be aware of and acknowledge your progress so that you can see how well you are doing. It is so easy to forget where you started as you strive to get to where you want to be. It's no coincidence that there have been so many variations of the quote 'the more I learn, the less I know' and learning French can definitely feel like this. However, try to be mindful of what you do know rather than of what you don't know.
You've taken the first step – it's always the hardest – so congratulate yourself and enjoy every minute!
One small step at a time is all it takes to get you there
Emily Dickinson
Sarah x
---
~~~ All previous blogs can be found here ~~~
---
Contact Me
If you have any questions then please contact me on 07919 072135 or using the form below
---
courses
Online courses
If you are looking to complement your existing French studies or dip your toe into learning French online for the first time, I am sure that you will love one of my online courses 🥰
The courses are all packed with a variety of listening and reading activities with opportunities for you to practise your own spoken French with structured reading out loud tasks 🥰
You can work through the courses as quickly or as slowly as you like to help you develop and consolidate your wonderful French skills🤗
🏋🏼 The French Workout! 🏋🏼
This course is offered at two different levels . Both levels include 8 different lessons and use a range of enjoyable, current and interesting scenarios to tackle some of those trickier aspects of French such as adjectives, possessive adjectives and pronouns, demonstrative adjectives and pronouns and negative structures as well as exploring the different tenses. The course is packed full of listening activities (recorded by me and my two lovely French friends 😊), opportunities to read out loud, explanations, oral and written drills and some short writing tasks.
All for just £50!
👩🏾 Les conversations entre amis 🧑🏻
This course is offered at two different levels each comprising 5 lessons:
Pre-Intermediate / Intermediate Level – This course helps to build a wide range of vocabulary and useful expressions using conversations between friends that have been recorded by me and my lovely French friend. It focuses on using a range of tenses, negative structures, relative pronouns and direct and indirect object pronouns.
Advanced Level – This course explores a vast range of vocabulary and expressions using conversations between friends that have been recorded by me and my lovely French friend. It focuses on more complex grammatical structures such the subjunctive, adverbial pronouns, direct and indirect object pronouns and conditional structures.
All for just £40!
---
Sign Up
For exercises, articles and blog posts to improve your French!